Vaginal Dryness Does Not Affect Vaginal Bacterial Composition in Women with Sjögren's, Study Finds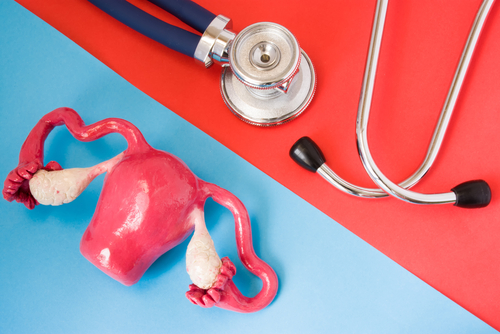 Vaginal dryness in premenopausal women with primary Sjögren's syndrome does not change the normal vaginal bacterial composition, a study reveals.
The study, "Normal vaginal microbiome in women with primary Sjögren's syndrome-associated vaginal dryness," was published in the journal Annals of the Rheumatic Diseases.
Immune cells in primary Sjögren's syndrome attack certain glands, leading to symptoms of dryness, the most common being dry eyes and mouth, but other symptoms, including vaginal dryness, may also be present.
Bacterial composition in the mouth is abnormal in patients with Sjögren's syndrome, and the team who conducted this study had previously discovered that oral dryness is the main contributor for these alterations, finding similar bacterial changes between individuals with dry mouth with and without Sjögren's.
As a result, the researchers questioned whether vaginal dryness could also compromise the bacterial composition, or the microbiome, in the vagina. To address this, they examined the vaginal bacterial content among 10 premenopausal women with Sjögren's and 10 age-matched volunteers without the condition.
Physical examination and participants' reports revealed that women with Sjögren's had higher scores of vaginal dryness and painful sexual intercourse, and reported more use of lubricants. Vaginal pH values in patients were found to be within normal range.
Interestingly, the team found that women in both groups had similar vaginal bacterial content in both the cervix-vaginal and endometrium-cervix areas. The most common bacteria also had a similar distribution across both groups of women.
"Despite the small sample size, we were able to identify in both groups (pSS and controls), four of the five vaginal community state types previously described," the researchers said.
They did not find any correlation between the severity of patient-reported vaginal dryness and the relative abundance of the most prevalent bacteria strains. Whether the bacterial composition is affected by disease severity could not be assessed due to the low number of participants.
"Our results indicate that the vaginal microbiome in pSS-women with vaginal dryness is similar to that of controls, which contrasts the observed difference in vaginal microbiota composition between postmenopausal women with and without vaginal dryness," they wrote.
The team believes that the different outcomes could be explained by the different underlying causes of vaginal dryness in pSS and postmenopausal women.
"Our study suggests that pSS-associated vaginal dryness in premenopausal women does not negatively influence homeostasis of the vaginal ecosystem," the researchers concluded.