Stem Cell Extract Alleviates Symptoms of Sjogren's Syndrome, Mouse Study Suggests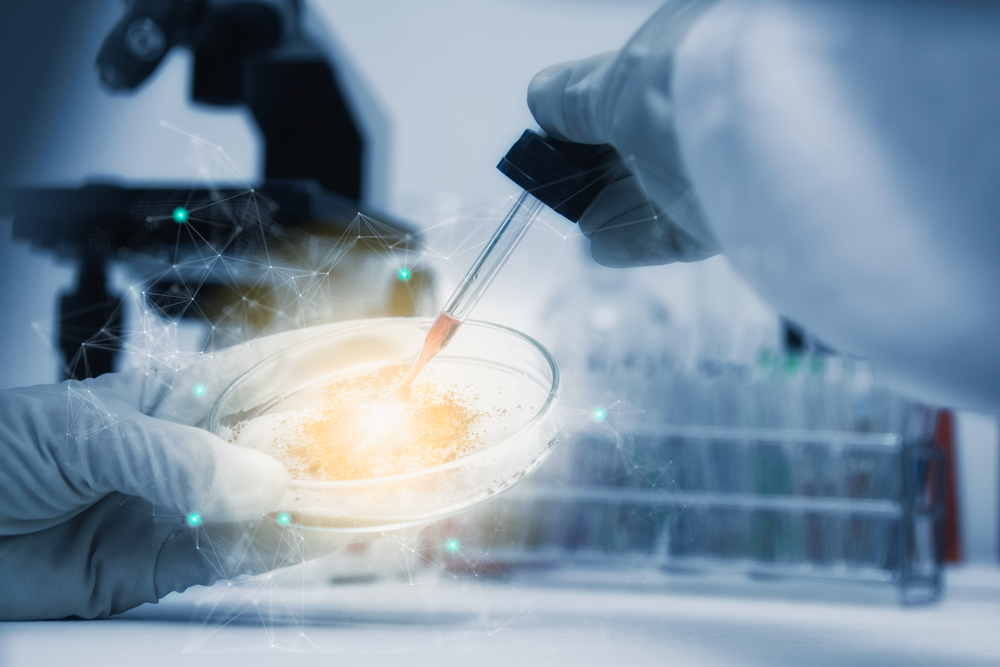 The content of mesenchymal stem cells — cells that can make several cell types, including cartilage and bone — improved saliva and tear flow, increased tissue regeneration, and reduced immune cell infiltration and autoantibody production in a mouse model of Sjogren's syndrome, a study found.
The study, "Mesenchymal Stem Cells Extract (MSCsE)-Based Therapy Alleviates Xerostomia and Keratoconjunctivitis Sicca in Sjogren's Syndrome-Like Disease," was published in the International Journal of Molecular Sciences. 
Mesenchymal stem cells (MSCs) can differentiate into other kinds of cells, particularly bone, muscle, and connective tissue cells. In addition, these cells normally can help regulate the immune system and reduce inflammation (though in Sjogren's syndrome, these functions may be impaired).
MSC-based therapies for Sjogren's syndrome have garnered interest, but such therapies are not without risks. These cells have the potential to constantly divide; as such, there are valid concerns that MSC treatments could cause or exacerbate cancers.
In the new study, researchers wondered whether this risk might be lowered by using MSC extract — basically the content of these cells, once they have been split open — instead of the MSCs themselves.
The researchers wrote that, "several external and internal factors affect and limit [the therapeutic use of MSCs]. Hence, the development of a safer cell-free biological therapy that compromises the therapeutic capacities of MSCs proteins and avoids their potential risks was our goal."
To test this, researchers used mice with a Sjogren's syndrome-like disease and treated them with either MSCs, MSC extract, or neither (as a control). Treatment was injected into the vein.
Broadly, the researchers found that both stem cell treatments were comparably effective at reducing Sjogren's syndrome symptoms.
For instance, rates of tear flow and saliva production — both of which are important functional measures of the glands that are affected by the condition — decreased gradually in untreated mice.
However, in mice treated with either MSCs or MSC extract, these rates remained more or less steady throughout the 16-week treatment period. They were significantly higher than those of untreated mice, and not significantly different than those of mice without the condition.
Additionally, both treatments increased the expression of genes associated with tissue regeneration and gland function. In contrast, the expression of inflammatory genes, the activity of immune cells, and the production of autoantibodies characteristic of the disease were comparably decreased by both treatments.
"In conclusion," the researchers summarized, "because we achieved comparable results from both treatments, we believe that the extract contains enough factors and cytokines that are necessary and efficient for the immunomodulation needed in [Sjogren's syndrome]."