Spotlight on Patients, Their Experiences During Sjögren's Awareness Month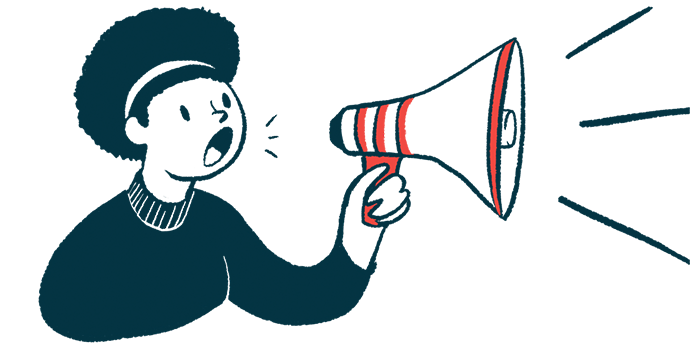 This year's Sjögren's Awareness Month will focus on patient experiences to share glimpses into the lives of people with Sjögren's syndrome, a complex disorder that is thought to affect four million U.S. residents.
Each day in April, the Sjögren's Foundation will showcase a different patient on its website and across its social media platforms. Those who would like to share their Sjögren's journey as part of the #ThisIsSjögrens campaign may submit their story here.
"While each daily post will only give a small insight into what is Sjögren's, by the end of the month we believe these 30 posts will showcase the complexity of the disease," the nonprofit organization states on its Awareness Month announcement webpage.
Sjögren's Awareness Month, observed each April, was established to bring attention to the systemic autoimmune disease and the community's needs. The event seeks to heighten awareness among the general public as well as legislators, public authorities, industry representatives, health professionals, and researchers.
"Sjögren's is one of the most prevalent but still lesser-known autoimmune diseases, which creates a misunderstanding about the disease that can be isolating for many patients," the organization states on its story submissions webpage.
"Often described as an "invisible disease," Sjögren's affects patients differently and everyone has a unique and powerful story to share. We hope these stories will help create a better understanding of this complex disease and let all patients know that there is support through this community."
Symptoms of the disorder, which affects the entire body, can include fatigue, extensive dryness — including in the eyes and mouth — and chronic pain. There are some misunderstandings about Sjögren's because people can have different experiences with it, often leaving patients feeling isolated.
"You are the voice and the face of the foundation, and it is the collection of your experiences that portrays this complex disease," the organization states. "During these past two years apart, we not only want to raise awareness of Sjögren's, but also come together to share how patients are effectively coping with the disease and offer advice for others, including self-care tips."
On April 9, the Sjögren's Foundation will present its Spring Walk for Sjögren's, a virtual family-friendly event to help raise funds and awareness to support individuals who live with the disease. The Walk offers an opportunity for patients to connect with others and for their families and friends to learn more about the disorder.
In lieu of the national event, participants may register for a walk in their area and join the organization on Zoom for the national opening ceremony. Go here for more information to find a nearby walk.