Seletalisib Seen to Aid Saliva Production, Lower Inflammation in Mouse Study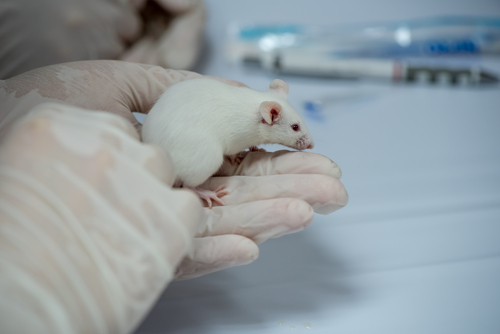 The PI3K-delta inhibitor known as seletalisib, an investigative treatment for primary Sjögren's syndrome, improved the production of saliva, lowered the levels of autoantibodies and inflammatory mediators, and decreased immune B- and T-cell infiltration in salivary glands in a mouse model, study researchers report.
The study, "Phosphatidylinositol 3-kinase delta pathway: a novel therapeutic target for Sjögren's syndrome," appeared in Annals of the Rheumatic Diseases.
The phosphatidylinositol 3-kinase delta isoform (PI3K-delta) belongs to a type of enzyme that regulates cell metabolism, survival, proliferation, apoptosis, (programmed cell death, as opposed to death by injury) growth, and migration.
This enzyme plays a key role in immune B-cell biology and has been the target of therapies for B-cell malignancies, including chronic lymphocytic leukemia and non-Hodgkin's lymphoma (NHL).
But the established role of PI3K-delta in B-cell activity suggests that it could be an attractive target for the treatment of primary Sjögren's syndrome (pSS). Patients with pSS show B-cell infiltration in the exocrine glands — like those producing saliva or tears — which often leads to a loss of function.
Also, the progressive increase in highly inflammatory locations caused by pSS, typically in the salivary glands, is characterized by greater accumulation of activated B-cells, and in some cases, late development of NHL.
B-cell hyperactivity in pSS is associated both with salivary gland swelling and production of two Sjogren's antibodies — anti-SSA and anti-SSB — as well as systemic increases in immunoglobulins and autoantibodies (those that target the body's own tissues). Other symptoms linked with B-cell hyperactivity — night sweats and weight loss — are common during lymphoma development.
Overall, the dysfunctional B-cell activity in these patients supports the study in pSS development of the PI3K-delta, and its obstruction as a therapeutic strategy, the researchers said.
The UCB Pharma-funded study used a mouse model of focal sialadenitis — infection of the salivary glands — which mimics some features of pSS, including localized aggregates of immune cells, and production of inflammatory mediators called cytokines.
UCB Celltech's small molecule seletalisib (10 mg/kg) was given orally to block PI3K-delta. The team also collected salivary gland samples from nine women with pSS (average age of 63 years), none of whom had been treated with immunosuppressants.
Analysis of these samples showed marked expression of an activated form of ribosomal protein S6 (pS6) — involved in the PI3K-delta signaling pathway.  The researchers also located PI3K-delta messenger RNA (mRNA, which contains the information to generate the protein) levels, which were associated with immune activation markers, such as autoantibodies.
In patient salivary glands, pS6 was found at the same sites as T- and B-cell surface markers, which correlated with the extent of cell infiltration. High pS6 levels were also at the same location as plasma cells — mature B-cells that produce antibodies — containing the surface marker, CD138.
"These data suggest that [PI3K-delta] is engaged in several cell types within pSS inflammatory infiltrates and might be involved in the perpetuation of the local autoimmune response," the scientists wrote.
In the mouse model, the researchers found pS6 predominantly in immune cells known as dendritic cells, as well as in T-cells, B-cells, and plasma cells. Treatment with seletalisib reduced S6 activation and lessened the accumulation of lymphocytes and plasma cells within the salivary glands in both the prophylactic (preventive) and therapeutic regimens.
Seletalisib markedly decreased the number of T-cells and B-cells, with both showing a lower ability to proliferate. Levels of plasma cells were also lowered.
The data further showed that seletalisib reduced the formation of immune aggregates, especially in mice treated prophylactically. This correlated with a decrease in autoantibody production and improved saliva flow.
Seletalisib also decreased the mRNA levels of inflammatory molecules that drive the formation of immune aggregates. No mouse showed weight loss, or signs of infection.
Overall, besides confirming a role for PI3K-delta in pSS, the findings warrant "further evaluation of seletalisib in clinical trials in patients with pSS," the team wrote.
Four of the study's 20 authors are UCB Pharma employees, the study notes.