Blocking IL-7 Signals Reduces Sjögren's Syndrome Symptoms in Mice, Study Shows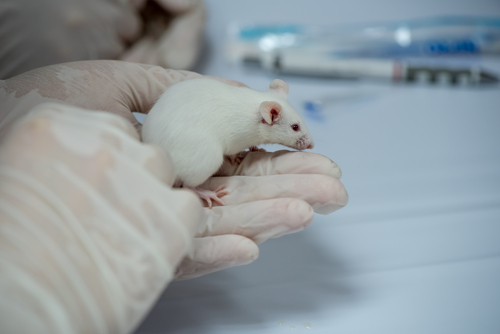 Blocking the signals from interleukin-7 (IL-7) — a protein involved in T-cell development and normal functioning — reduces the clinical manifestations of Sjögren's syndrome in mice, research shows.
These findings suggest that IL-7 and its receptor are important contributors for the autoimmune response in Sjögren's syndrome, and could represent new therapeutic targets for this disease.
The study, "Anti-IL-7 receptor-α treatment ameliorates newly established Sjögren's-like exocrinopathy in non-obese diabetic mice," was published in the Biochimica et Biophysica Acta (BBA) – Molecular Basis of Disease.
IL-7 is a signaling protein known to contribute to T-cell expansion and activation through its receptor (IL-7R). Previous studies have shown that increased levels of this signaling molecule and its receptor are linked to autoimmunity and the progression of several diseases.
IL-7 levels and the number of T-cells that produce the IL-7 receptor are increased in the salivary glands of Sjögren's patients, and have been linked to the severity of the immune response and dry mouth symptoms.
Based on this, researchers at Harvard University evaluated if blocking IL-7 signals at the onset of Sjögren's syndrome could reduce the symptoms in animal models of the disease. Investigators used an antibody targeting IL-7R, which prevented its interaction with the signaling protein and halted its downstream effects.
Using mice that develop Sjögren's-like symptoms — including increased infiltration of immune cells in salivary glands and impaired salivary secretion — researchers found that mice who received the anti-IL-7R antibody three times a week fared better than mice receiving a placebo.
These mice had a significantly higher salivary flow rate, indicating a "remission of Sjögren's syndrome-like exocrine dysfunction," the researchers wrote. They also had significantly lower immune cell infiltration in the salivary glands.
This occurred because inhibiting IL-7 signaling induced a different behavior in the salivary gland T-cells — they stopped producing and releasing signaling molecules that would attract other immune cells to the salivary glands and that would support the inflammatory process.
Findings suggest that IL-7 and its receptor help sustain the molecular mechanisms that contribute to the symptoms of Sjögren's syndrome. Inhibiting IL-7 signals effectively reverses salivary impairment and reduces inflammation in the maxillary, suggesting that IL-7 "could serve as promising therapeutic target for this prevalent autoimmune disease," the investigators wrote.