Immunoglobulin Injections May be Effective for Peripheral Nerve Damage in Sjogren's Patients, Study Says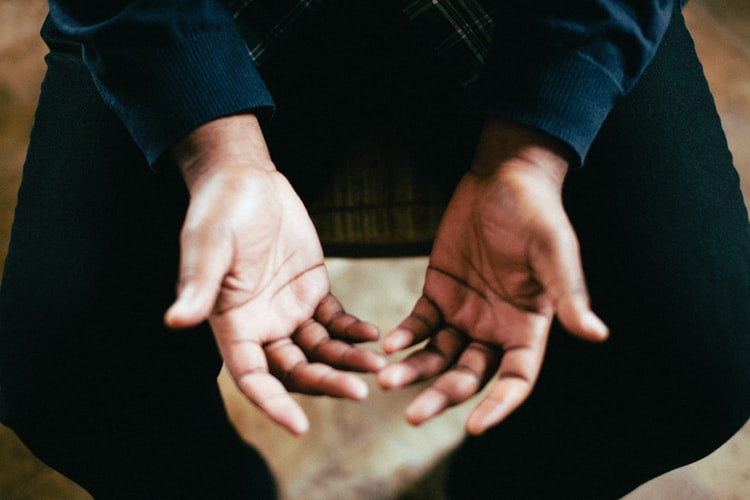 Immunoglobulin injections may be a good choice to help resolve damage to the nerves that provide sensation or underly movement — a condition called peripheral neuropathy — in patients with Sjögren's syndrome, a review study reports.
In addition, cyclophosphamide can benefit patients with mononeuritis multiplex, a specific neuropathy that causes muscle weakness or numbness, whereas glucocorticoids or rituximab could be beneficial for those with autonomic neuropathies, which affect nerves that control heartbeats, breathing, and stomach movements.
However, these treatments for these specific conditions rely on weak evidence. Available studies are small and use past data from single case studies or those involving a few patients. The field needs more robust research to determine which immunosuppressive treatments are effective for peripheral neuropathy in Sjögren's patients, according to a review study, "Immunosuppressive treatment for peripheral neuropathies in Sjogren's syndrome – a systematic review," which was published in the Romanian Journal of Internal Medicine.
Sjögren's syndrome is an autoimmune disease in which the immune system mistakenly attacks glands that produce secretions such as tears (lachrymal glands) and saliva (salivary glands), resulting in dry eyes and mouth.
Many patients (2% to 60%) may also have their peripheral nerves affected (the nerves that send the sensory and motor information from the brain and spinal cord to the rest of the body), a condition called peripheral neuropathy. This is the most common neurological symptom of Sjögren's syndrome. It can manifest as sensations of numbness or coldness, or even a stabbing, burning, or tingling pain. It can also lead to weakness and clumsiness in patients.
Neuropathic pain could be relieved by medications, combined with immunosuppressive treatments that address the underlying inflammation. Yet, no consensus has been made as to which treatments are more effective for peripheral neuropathies in Sjögren's patients. Different patterns of neuropathy — sensory, motor, sensorimotor, autonomic neuropathy, and mononeuritis multiplex — may necessitate different therapeutic strategies.
In the review, a team of researchers from the "Carol Davila" University of Medicine and Pharmacy and the Colentina Clinical Hospital, in Romania, searched available studies to investigate the efficiency of different immunosuppressive treatments on peripheral neuropathies in patients with Sjögren's syndrome.
Thirteen studies were found, including 10 case reports and three case series, all retrospective studies that looked at treatment effects in single patients.
In total, 62 patients, from 37 to 75 years old, were included in these studies: 22 (35.5%) patients received vein injections of immunoglobulins (intravenous immunoglobulin, IVIg), eight (13%) received rituximab, seven (11%) cyclophosphamide, and five (8%) glucocorticoids.
Most of the studies illustrate cases of patients where several therapeutic options were tried until an effective one was found. The most commonly used treatment course was the combination of a corticosteroid plus another immunosuppressant.
In nine of the 13 studies, a total of 22 patients were treated with IVIg, alone or in combination with prednisolone or methylprednisolone (two glucocorticoids), either as first or second line treatment.
The majority of these patients saw clinical improvements in neuropathy (82%), and the remaining experienced disease stabilization (18%). A combination of IVIg with prednisolone seemed to be the most effective.
Rituximab was tried in two studies, where it was effective for three out of eight patients, with better responses to treatment for sensorimotor and sensory neuropathies.
Cyclophosphamide worked to stabilize neuropathy in seven patients with mononeuritis multiplex, a type of peripheral neuropathy that can weaken or paralyze muscles.
On the contrary, methotrexate combined with corticosteroids did not prove effective.
The researchers summarized the benefits of each treatment approach: "IVIg was useful in sensory, motor and sensorimotor neuropathies. [Cyclophosphamide] had good results in mononeuritis multiplex, while autonomic neuropathies responded well to [glucocorticoids] or [rituximab]."
"All the data we present in this study comes from small studies," they noted, adding that "there is only low-level evidence … and no case-control studies or randomized controlled trials."
Therefore, "the outcomes we observed might not be extrapolated on larger patient populations" and "larger multicentric studies on this topic are needed," they said.